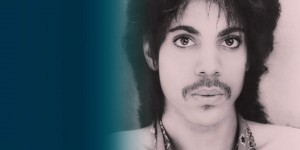 I just fell apart reading the news of Prince's passing. I wasn't expecting his passing OR how I would react. I am just coming down from the crying jag, but I can't say that it will not return.
I LOVE music. I am not a musician, per se, but as a younger person I sang in bands, danced in a company for many years, and was also a DJ in my 20s. Music has always been my forte and getaway, as it is for so many people. Yet…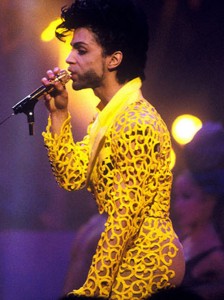 I grew up in a tumultuous household. My father was an alcoholic and an abusive drunk. As a young girl, my dad would come home most nights wasted and was very mean and disruptive. He would overturn tables, put his fists through walls, hyperventilate (dramatically) in the halls and tell my mom and I how much we sucked, lock us out of the house so that we had to sleep in the driveway in the car, and even send us into our own personal hiding (by our choice). On those many nights my dad would come home in his rages, I was very young and did not know any different than to let my mom—the other adult—deal with it. I was just a kid! But, I could hear him yelling and screaming and being on his tear, and I would turn up my stereo and dance until I could not dance anymore. I cut a rug until it bled, basically. It was my only way of drowning out his terrifying rage and outbursts.
SO many nights—and most nights—it was Prince who did that drowning.
It was Prince who took me away. And though I, obviously, was taught young that there was no such thing as a "prince"; Prince was there for me. Always.
I continued to love Prince and his music. I was fortunate to see him in 1993 at the Sunrise Musical Theatre, where there is not ONE bad seat in the house (even in the proverbial "nose bleed" section). His performance was nothing short of transcending and phenomenal—that man was not just a musician; he was an complete artist. I was thunderstruck when Purple Rain started up and I began to cry. Besides the fact that this song had IMMENSE value to my soul, it just reverberated through my entire body like a pleasant lightning bolt. I. Will. Never. Forget. It.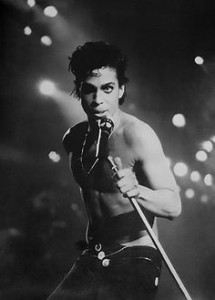 As I got older, I was able to see a lot of the sexism in Prince's music and artistry. As a younger person in my 20s, I was not the woman I am now, so it didn't faze me then. In fact, I had an ex-boyfriend who used to say, "How come Prince can sing about all this stuff and you think his music is wonderful, but if I said that to you, you'd kick me out or knock a few of my teeth out of my head?" I am not making excuses for myself or Prince, but it was surely because of the fact that he saved me at times that I wanted to knock my dad's teeth out of his head and wished that he'd be kicked out.
Being a music lover, I can honestly tell you that I have never been a "fangirl". I just don't get it. I LOVE my music and artists, but the one thing I learned a long time ago was that meeting your musical muses only has the potential to leave you in discord. The reason is: they are just human beings and they can leave you disappointed and let you down, too. If you want to continue to have full chances of loving your music and artists, the best thing to do is never get to know them too much.
However, after reading some articles about Prince and seeing some movies/documentaries, I learned a lot of personal things about him. Even though his past life was not a carbon copy of mine in the way I would want my muse to be, they were very similar. I identified with him and his upbringing; and especially what drove him. I realized then that even though he was 16 years older than me, at one point I *believed* he felt a lot like I had when I was blasting him through my speakers and making his artistry my release. He watched his mom go through a lot of stuff and felt like he couldn't protect her.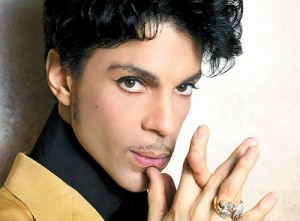 Prince taught himself how to play 102,394,587 instruments (okay, that is obviously an exaggeration, but it's not far off). I seldom use the word "genius" to describe anyone, but in the music industry, he WAS. He was a pioneer. For heaven's sake; at one point he had composed so much music under his label that he had to resort to being a symbol, and he STILL didn't let it stop him from being the artist that he was. There are so many songs you listen to by other artists' that he wrote, and you do not even know it—whether or not your a Prince fan or not.
As I said above, I am not your typical "fangirl". Yet, Prince's passing has rocked me. I read that news coming through my newsfeed and fell apart. I can't entirely tell you why, other than that it stung. I wasn't prepared for a world without Prince, but especially at 57—it's much too young. I don't really care to know WHY he died; I care to know why he lived. Even though I never knew the man personally, I knew the artist. The artist helped me through a lot of moments in my life that I would have otherwise felt alone.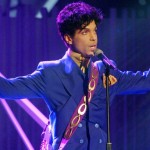 I respected his work. I respected his ridiculous talent. I respected his friendship through my speakers that provoked me to dance it out and carry on. I am still surprised at how many tears I have shed for a stranger, but I think this is what happens when you let someone into your home, bedroom, and heart. My husband came out as I was leaving the bathroom crying, and I said to him, "This is so dumb, right? I didn't even know the man!" and he said, "You let him into your life; it's only natural."
So, rest in peace, Prince. I am 41-years-old now, but you were a prince for me back then and you will continue to be. I am just so sorry that your life and artistry got cut short. You lived more life in 57 years than most people ever live in 100.
Thank you for what you did. Thank you for being the artist I went to when I was still searching for color… Searching for royal purple.
— Heather Angelika