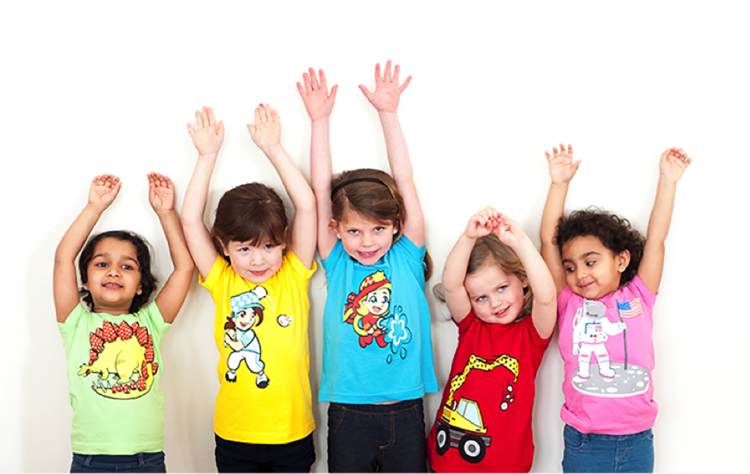 I recently went on two road trips with my family to Charleston, South Carolina and Burlington, Vermont. When I returned after those two weeks, I came home to a swell of emails and Dear Gallant Girl letters. I am just beginning to respond to those letters and tackle that correspondence, but the very first thing I wanted to get to work on was to tell you about this incredibly wonderful and inspiring project that is evolving and has been brought to my attention:
Svaha: Clothing to Empower Children!
I received an email from Jaya Halepete Iyer—one of three mothers, apparel professionals and founders of Svaha—and she wanted me to help her get the word out about their campaign. I get a lot of these emails and oftentimes they are not for endeavors that I can fully get behind. Svaha is another story; I love this contribution to the future of young Gallant Girls & Guys through the apparel industry! We could never have too many clothing options for our budding babes, and as I have covered repeatedly on Gallant Girls, there is beyond a shortage of clothing for our youth that has a fun, innovative STEM theme.

Svaha Inc. wants to turn the children's apparel industry in a new direction that counterbalances gender stereotyping in a way that makes both girls and boys, alike, feel empowered to champion their interests and dreams. Their apparel is not gender specified and offers both sexes t-shirts that have a plethora of designs from scientists (test tubes with flowers inside of them) and female athletes (an enthusiastic young girl playing baseball) to engineering (a bike made completely of gears) and monster trucks (a math monster truck made up of geometric shapes, at that)! The illustrations are fun, perky, bubbly and UNISEX.
I'm actually going to order the stegosaurus t-shirt for me!!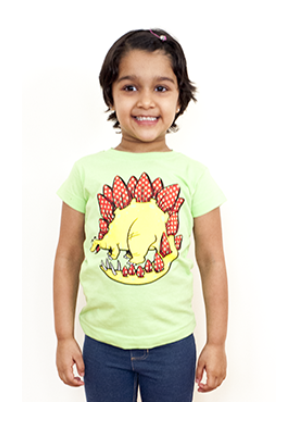 Svaha: Clothing to Empower Children is named after Jaya's 3-year-old daughter. Svaha wants to be an astronaut when she grows up! Svaha's inspirations are Sally Ride and Kalpana Chawla. Jaya has done a lot to help nurture her young Gallant Girl's passion for space travel, but on the other end of the spectrum, she wanted for Svaha to have clothing marketed to her that fed and fostered this special interest. Much to Jaya's surprise, when she went out into the girls' departments at clothing retailers, she was unable to find anything with an astronaut on it for her daughter and THIS is when she decided that she needed to change what was missing from the market, via herself.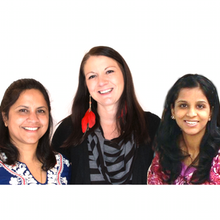 Jaya teamed up with two other mothers (Mansi Batra & Eva Everett) who are also apparel professionals and this is when they launched Svaha USA: A clothing company that does not follow any gender stereotypes that exist in the current marketplace. These three mothers have set out on an ambitious venture to revolutionize the children's apparel industry and I'd love to see that happen, so…
What Jaya and her partners need is for you to help them in this revolution. You can help them very simply by contributing to their Kickstarter and being a backer of Svaha. They offer a lot of fabulous rewards to those who back them that can be found on the right sidebar of their Kickstarter campaign page. For instance, if you contribute $25, then you will receive a t-shirt of your choice, $50—2 t-shirts of your choice, $55—one t-shirt and one A-line dress, etcetera, etcetera. It's worth it for the revolution alone, but who can pass up the perk of a super kick butt GALLANT t-shirt, too?!
As an addition, I love it that they are simultaneously celebrating cultural diversity in their marketing strategy.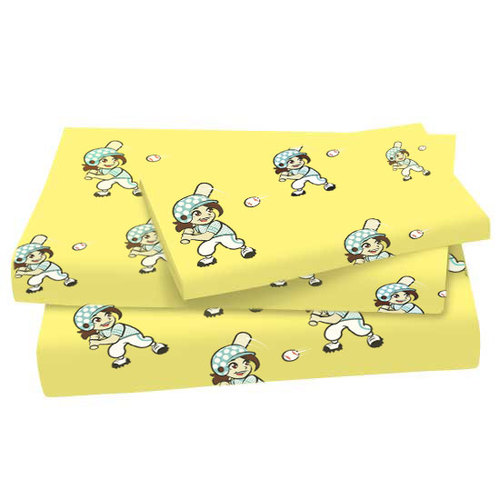 This campaign is to help production. Svaha has their sights set on growth and this is only phase 1 of their grandmaster plan. They also want to include bodysuits, skirts, shorts, underwear, socks and even sheets and towels for a variety of youthful ages + infants and toddlers of both genders.
Svaha is confident and this is what I like most about them; they have years of industry experience and quality factory connections. Now all they need is your help! Do you have a beloved child in your life with a birthday coming up or simply a STEM-loving little person who loves a surprise or spontaneous care package? If so, please consider sending them a Svaha t-shirt and empower your favorite Gallant Girl & Guy!
To make a pledge and select your merchandise, just click here and get started: Svaha: Clothing to Empower Children!
For any further inquiries or information, you can contact directly at: info@svahausa.com
When I asked founder Jaya Iyer what message she wanted to convey to our GALLANT readers, she very eloquently responded with this encouraging and empowered comment:
Embrace your passion and be what you want to be. Let us help you showcase your interests to the world through your clothing!
Now, to make a pledge for my dinosaur shirt…
—Heather Angelika
Owner/Founder of Gallant Girls
P.S. – I thought you might like to see the gallantly adorable Svaha who singlehandedly inspired the launch of Svaha USA! How could you NOT want to inspire this fearless little face? I am proud of both her and her motivated, supportive mommy. <3